Esperanto van Paemel is a son of the BWP ambassador Nonstop. Nonstop on his turn is a son of the world's best sire, Darco. Nonstop has competed at the highest international level with Toni Hassmann and Nelson Pessoa, but especially he has a great reputation as sire. Countless descendants jump in the Grand Prix level, for example Amai, Rolex, Uppercut, Vangelis, Nesquick, Takashi,...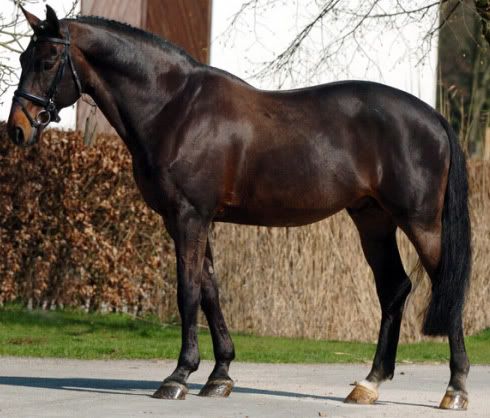 Esperanto himself has already shown he has a great potential. As a 4 year old he did not make one fault in the LRV circuit. Like a real muscleman he has won both the stallion competition during the Winter Equestrian Nights in Lier and the final of the 5 year old horses at Jumping Panhof.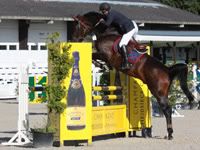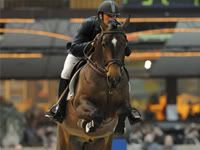 Esperanto is the half-brother of the BWP approved stallion Cicero Z van Paemel (v.Carthago Z), who made a lot of impression as a young horse. At the time he is ridden by none other than Dirk Demeersman. Cicero, born in 2000, jumps succesful at Grand Prix level. He has won e.g. the six bar competition over 2m05 in Dublin, was 2nd in the Championat of Frankfurt and was 2nd in a 1m55 class at the CSI Linz.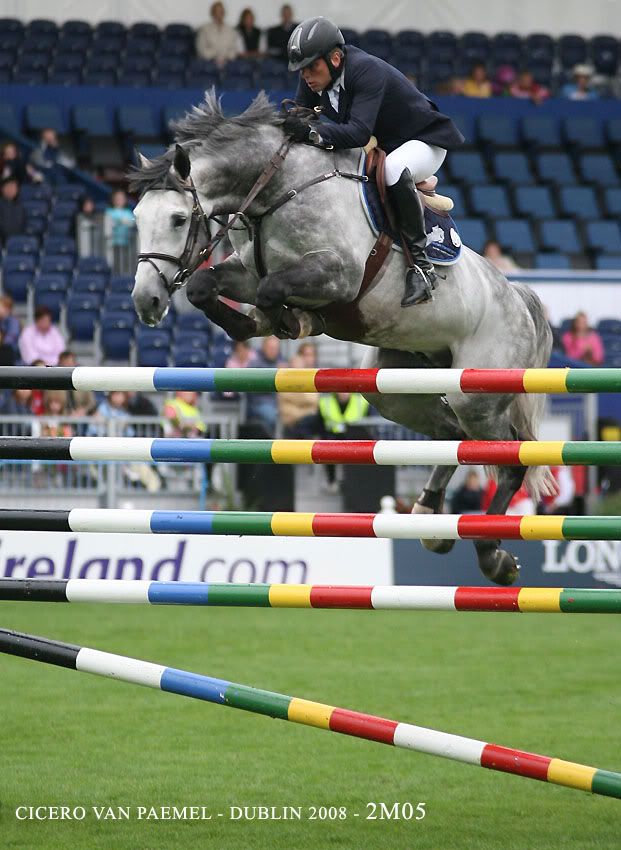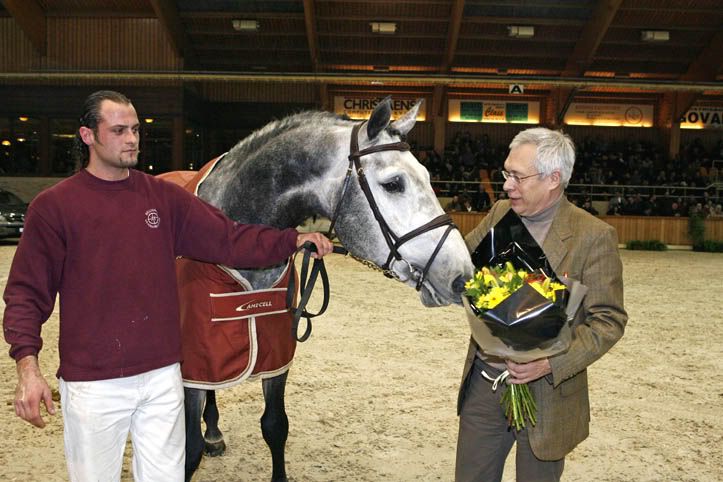 Esperanto's older half-brother Umberto van Paemel (v. Darco) has a succesful jumping career in Italy (sport name: Umberto de Guldenboom). He has won the Derby of Italy, which took place in Vinovo and he was victorious in San Patrignano and also in Alpignano.
His other halfbrother, Waterloo (v. Darco) Waterloo (v. Darco) was as a 6 year old horse one of the finalists in the tournament of Gesves after two faultless qualifications.

Esperanto's younger half sister, Betina (v. Darco) has immediately been used as a breeding mare. Straight away she proved her value. Her first descendant was Che Guevara van Paemel (v. Carthago) who has been approved at the age of 3 for the BWP.
Her second foal, Cayenne van Paemel is one of the last descendants of Carthago Z. Just like Betina she's in foal by Numero Uno. Furthermore Betina gave other foals by Lord Z, Colman and Numero Uno.

Rendez-Vous' half sister, Quechua (v. Remondo) also garantuees to deliver top jumpers.
Uncle Sam (v. Darco), her first foal, was an extremely beautiful colt with a lot of jumping abilities. Hij won de 4 year olds at Gesves, was ex aequo winner in the 5 year old class and he was 10th in the 6 year old horses. At the age of 7 he earned several places of honour at 1m40 classes and ended up in America via Stephex. That same year he was 4th in the Grand Prix of Ontario. Since then he jumps with Ashley Fleischhacker at Grand Prix level.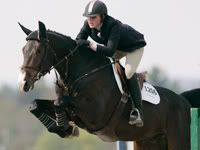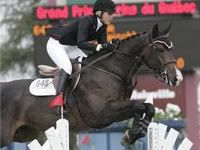 Her second foal was the stallion Versace (v. Darco) who was sold to Canada where he immediately won the championship of the 5 year old horses with Yann Candele. At age 6 he was 5th in championship and that same year he was approved as stud.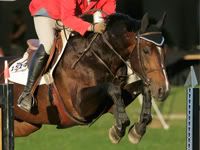 Quechua's daughter Winona (v. Darco) is now on Italian soil where she already has won various international classes with Ignace Philips. Barbarossa van Paemel (v. Darco) was as a 4 year old 8th in the final in Gesves with 7/8 clear rounds. The next year he became champion with Marc Bellemans after 10 clear rounds. At this moment Aldrick Cheronnet is his rider and he has already brought him to victory in a 1m50 class at the CSI Vidauban, 2nd in the Grand Prix of CSI San Sebastian and 3rd in the Grand Prix at CSI Vichy.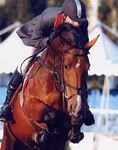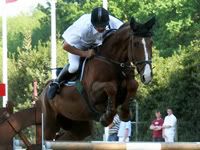 Her 6 year old son, Don Camillo van Paemel (v. Darco), is AES approved and he gained a 7th place in the young stallions division at the CSI Hasselt. Further he did not make any fault in the circuit for young horses, but a time fault costed him the final.

Esperanto's grandmother, Granie, has been bought as a foal in Germany. Granie's full sister, Gromanique, was successful at S-dressage. Her other sister Goldene is the mother of the stud Lord Charles, who did great at the Bundeschampionat and the St. Pr. Stute Goldbirke who jumped international Grand Prix level with Otto Becker.
In the BWP magazine of Octoberr 2004 Granie was discussed detailed. (Click here to read the article)